The Ladies – Who is Dr. Deborah Birx, Polio Summer 1916, Women Leaders Amidst Coronavirus…
Welcome to The Ladies for April 19, 2020! The Ladies is a women's blog and lifestyle brand bringing curated articles on timely topics relevant to women and girls around the world — sprinkled with tidbits on things to do/see/read/buy. Subscribe to the newsletter here and post your comments below! In this post we touch on Who is Dr. Deborah Birx, Scientific Pioneer June Almeida, Polio Summer of 1916, Women Leaders Amidst Coronavirus, Leadership Lessons Men Can Learn from Women and more!
WOMEN
Just who is Deborah Birx, MD?
We've all seen her in the daily briefings along with Anthony Fauci in the Trump Administration's White House Coronavirus Task Force. We need to remember that doctors aren't politicians…but I became curious about her background and you may be, too. You can read about her early life, childhood and education on Wikipedia. Some interesting facts the 64-year-old mother of two – she served as an active duty reserve officer in the United States Army and achieved the rank of Colonel. In the '80's, she worked as a physician at Walter Reed Army Medical Center. She also completed two fellowships in clinical immunology working in Anthony Fauci's lab where she later became Assistant Chief of the Walter Reed Allergy & Immunology Service. She focused her efforts on HIV/AIDS vaccine research. She was then at the National Institutes of Health specializing in cellular immunology. The was then back at Walter Reed later as Chief of the Division of Retroviral Research. She led the HIV vaccine clinical trial of RV 144, furthering a lot of research into AIDS. She was then at the CDC as Director of the Division of Global HIV/AIDS. She served under President Barack Obama to be the Ambassador at Large and U.S. Global AIDS Coordinator as part of his AIDS relief program. On February 27, 2020 she was appointed as the White House Task Force Coronavirus Coordinator. No small task.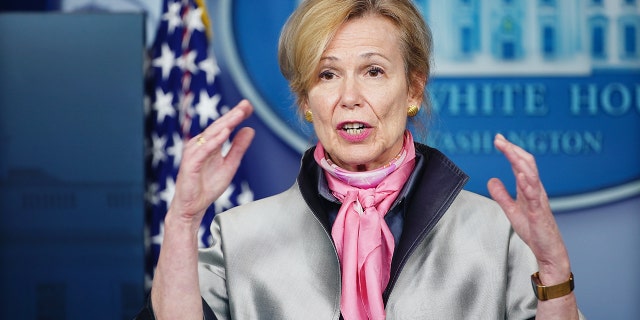 Her brand of choice is Hermes and there's even a trending hashtag now on Instagram #DrBirxScarves as well as an Instagram account @deborahbirxscarves following her daily selections. I remember when I moved to Manhattan, Hermes scarves were all the rage and I've kept mine safely tucked away, assuming that at some point they may make a come back. Are they having their moment now? You can still scoop them up in Hermes boutiques and of course online through resale shops like Ruelala, Gilt, The Luxury Closet, Goop and others. Here are some of my favorites:

This is a great article, especially now – She Discovered Coronaviruses Decades Ago – But Got Little Recognition: Scientific Pioneer June Almeida is finally being acknowledged for virology breakthroughs she made a half century ago. When June Almeida peered into her electron microscope in 1964, she saw a round, grey dot covered in tiny spokes. She and her colleagues noted that the pegs formed a halo around the virus—much like the sun's corona. What she saw would become known as the coronavirus, and Almeida played a pivotal role in identifying it. That feat was all the more remarkable because the 34-year-old scientist never completed her formal education. Click here to more about June Almeida, it's a good article.
For all of the Mothers out there who have wondered about how Polio impacted parenting 100 years ago, check out this article – How a Virus Brought New York to a Standstill in the Summer of 1916: A plague from nowhere, which threatens to kill millions worldwide and overturn civilization. We can't treat it or protect ourselves against it, and our healthcare systems can't cope. It's a nightmare, but one that has visited us before – and this should prompt us to look back and see if we can learn from the past. That same terrifying element of surprise underpinned the polio outbreak that hit the state of New York State in the summer of 1916, and left its mark on American life for half a century. Polio was known to be caused by a virus, but its nature and mode of transmission and attack were a mystery. Click here to read more about the Polio Virus.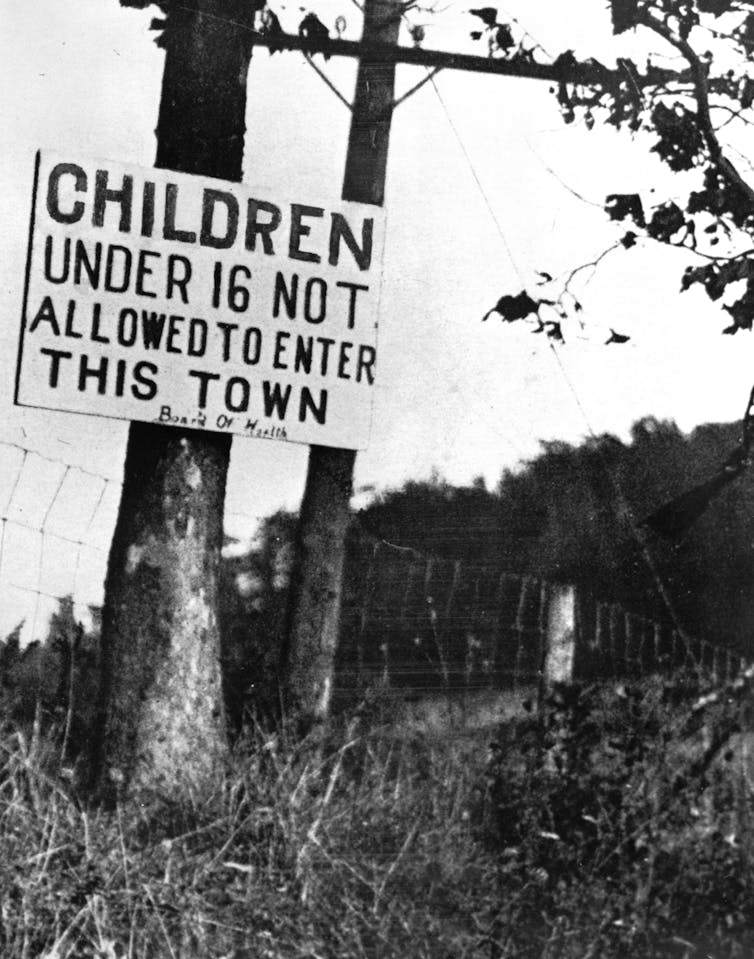 If you are interested in going back in time in learning more about the polio epidemic and how it gripped our nation, you can watch The Polio Crusade which aired March 31, 2020 on PBS. You can see it on iTunes, Amazon, PBS. Click here for more info – I plan to watch it tonight. Post your comments below.
What do Countries With The Best Coronavirus Responses Have in Common? Women Leaders
Looking for examples of true leadership in a crisis? From Iceland to Taiwan and from Germany to New Zealand, women are stepping up to show the world how to manage a messy patch for our human family. Add in Finland, Iceland and Denmark, and this pandemic is revealing that women have what it takes when the heat rises in our Houses of State. Click here to read more about these female leaders.
7 Leadership Lessons Men Can Learn from Women
From the Harvard Business Review…
Large quantitative studies, including meta-analyses, indicate that gender differences in leadership talent are either nonexistent, or they actually favor women. With this in mind, it would be more logical to flip the suggested remedy: instead of encouraging women to act like male leaders (many of whom are incompetent), we should be asking men in power to adopt some of the more effective leadership behaviors more commonly found in women. This would create a pool of better role models who could pave the way for both competent men and women to advance. Click here to read more about lessons men can learn from women...
Policy Brief from the United Nations: The Impact of COVID-19 On Women
You might find this brief From the Ninth Secretary General of the United Nations, Antonio Guterres interesting. Today we are launching a report that shows how COVID-19 could reverse the limited progress that has been made on gender equality and women's rights – and recommends ways to put women's leadership and contributions at the heart of resilience and recovery. Nearly 60 per cent of women around the world work in the informal economy, earning less, saving less, and at greater risk of falling into poverty. As markets fall and businesses close, millions of women's jobs have disappeared. Read the full U.N. Policy Brief on Women and Covid-19 or watch the video below.
#COVID19 could reverse the limited but important progress that has been made on gender equality and women's rights.

Women's leadership and contributions must be at the heart of #coronavirus resilience & recovery efforts.https://t.co/ZrwlsbwIZc pic.twitter.com/iyJeFOoF7p

— António Guterres (@antonioguterres) April 9, 2020
Don't Nag Your Husband During Lockdown, Malaysia's Government Advises Women
Malaysia's Ministry for Women, Family and Community Development issued a series of online posters on Facebook and Instagram with the hashtag #WomenPreventCOVID19. It advised the nation's women to help with the country's partial lockdown by not nagging their husbands. The ministry also advised women to refrain from being "sarcastic" if they asked for help with household chores. And it urged women working from home to dress up and wear makeup.
Meet the 'Mrs. America' Cast and Their Real Life Counterparts
Hulu has a new must-watch series debuting April 15. FX's Mrs. America follows the surprising story of conservative activist Phyllis Schlafly leading the backlash against the Equal Rights Amendment and Women's Liberation movement. It's a rare peek into the 1970s culture wars through the eyes of second-wave feminists Gloria Steinem, Betty Friedan, Shirley Chisholm, Bella Abzug, and Jill Rucklshaus. Mrs. America shares the story through all angles and perspectives for a balanced portrayal of the pivotal events and women. Click here to read more about the series Mrs. America.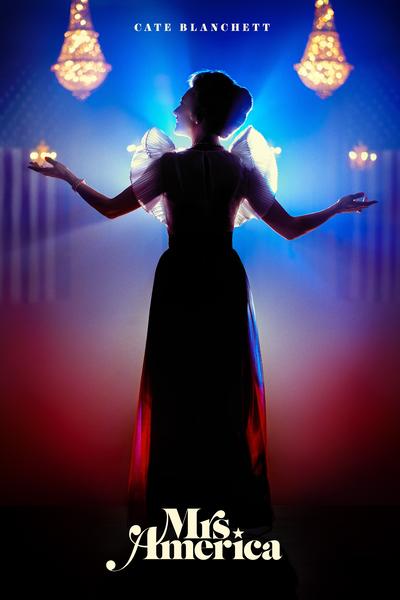 How 'We Are Travel Girls' Built A Six-Figure Business Empire
Like all great business partnerships, Becky van Dijk and Vanessa Rivers started with a simple idea: they wanted to create a community for fellow female travelers. Known for its inspiring, bold photos of women in beautiful locations, We Are Travel Girls began in 2015 in London. The thirty-somethings were close friends when van Dijk started the Instagram page as a way to break into the travel industry. Click to read more about We Are Travel Girls.
GIRLS
Ventilator from Old Car Parts? Afghan Girls Pursue Prototype
The members of Afghanistan's prize-winning girls' robotics team are trying to build a simple ventilator from used car parts. Click here to read more about Afgham Girls…
Sierra Leone Lifts 10-year Ban on Pregnant Girls Attending School
The government finally addresses a longstanding injustice. Click here to read more about Sierre Leone girls.
Women and Girls with ADHD: VIDEO: The disorder can present differently in girls and boys, and holds different challenges for women who live with it. This is a good video – click here to watch the video on Girls and ADHD.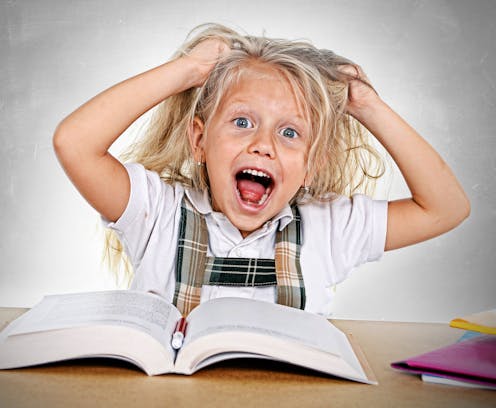 What Happened to American Childhood? Too Many Kids Show Worrying Signs of Fragility From a Very Young Age. Here's What We Can Do About It
This is a good article from The Atlantics that parents should read – click to read more about American Childhood.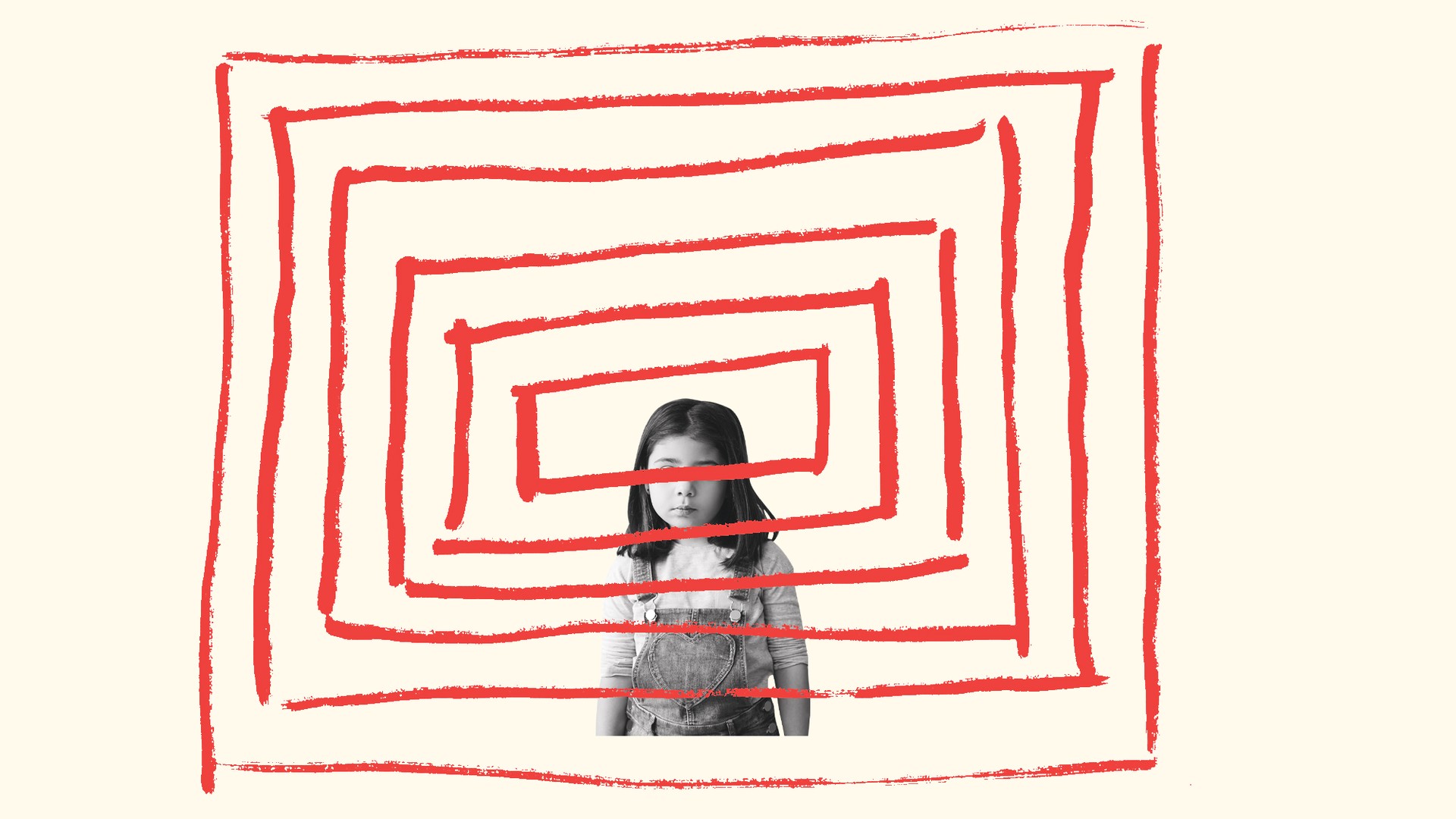 Post your comments below!
Previous Posts:
April 9, 2020 Newsletter: women's health, women's birth control amidst coronavirus, pregnancy and coronavirus, quarantine horniness, fashion stars live streaming at-home workouts
January 30, 2020 Newsletter: Brain differences and similarities in boys vs. girls, ADHD in girls, OB/GYNs are the newest 'it' girls on Instagram
January 18, 2020 Newsletter: The film Harriet, a touch of politics, the 100th anniversary of women's suffrage, women in film, women in music, women in the workforce, beauty gadgets