Welcome to The Ladies for October 17, 2019! It's a snapshot of excerpts of articles I have enjoyed reading on topics relevant to women and girls around the world that I've curated for you — sprinkled with tidbits on things to do/see/read/buy. Subscribe using the link at right and post your comments below!
WOMEN
NASA's New Space Suits Will Fit Men and Women Alike (for Once)
Seven months after a debacle in which the agency ran short on space suits for women, NASA is showing off a new, more flexible design. When NASA designed its first space suits, they were tailored to fit the all-male crews who flew in the early 1960s and landed on the moon in 1969. But as NASA has become a more diverse agency, in space and on Earth, the limitations of its suits have become a growing source of embarrassment. Click here to read the full article.

NASA's First All-Female Spacewalk Set For Friday
The first all-female spacewalk in NASA's 61-year history is finally happening and will even take place a few days ahead of schedule. Astronauts Christina Koch and Jessica Meir, who were initially supposed to venture beyond the International Space Station on Oct. 21, are now slated to make their historic excursion this Friday. Click here to read the full article.
Female CFOs brought in $1.8 trillion more than male peers
Companies looking for better financial returns should consider a female chief financial officer. Within the first 24 months of appointing female CFOs, companies saw, on average, a 6% increase in profits and an 8% better stock return, compared to performance under male predecessors. These women brought in $1.8 trillion of additional cumulative profits, according to a study by S&P Global Market Intelligence. The researchers looked at 6,000 companies on the Russell 3000 over the last 17-years. Click here to read the full article.
WOMEN'S HEALTH
A Growing Number of Women Allege Doctors Abused Them During Childbirth
Women are speaking up and raising awareness about obstetric violence, including surgeries, medications, and procedures they didn't consent to. When Leslie Driggers Hoard entered Providence Memorial Hospital in El Paso, Texas in 2012, she felt prepared for the birth of her first child. "It should have been the happiest day of our lives," she said. Hoard and her husband were not, however, prepared for an experience she calls physically and verbally abusive, medically flawed, and deeply traumatic. Click here to read the full article.
'Calm down dear, it's only an aneurysm' – why doctors need to take women's pain seriously
Female heart-attack victims are half as likely as men to receive treatment. Is 'hysteria' still being used to deny women adequate medical care? Though arising from the #MeToo movement, the phrase "believe women" is applicable anywhere. Believe women when we say the office is too cold, when we say we're being paid less and especially when we say we're in pain. Skepticism toward the latter is costing lives: according to a study led by the University of Edinburgh and funded by the British Heart Foundation, women who had gone to A&E after experiencing chest pain (and were later found to be suffering from a heart attack) were half as likely as men to receive the recommended medical treatment. The research comes after it was revealed that entering identical heart symptoms for women and men on Babylon, a virtual GP app praised by the health secretary, Matt Hancock, resulted in different diagnoses. Click here to read the full article and here is another good one from the BBC.
I'm obsessed with this perfumed body lotion by Le Labo – it has the slightest scent of roses and it's just enough to brighten your day. It comes in various sizes, there are soaps and other products from the collection that I love. Cult-favorite fragrance house Le Labo debuted in 2006 and gained immediate renown for its subtle, striking scents, apothecary packaging and distinctive naming convention. Each name consists of a word and a number: the most prominent note and the quantity of notes in the composition. Freshly compounded and hand labeled, these handcrafted creations are often unisex and always irresistible. Click here for more info and to buy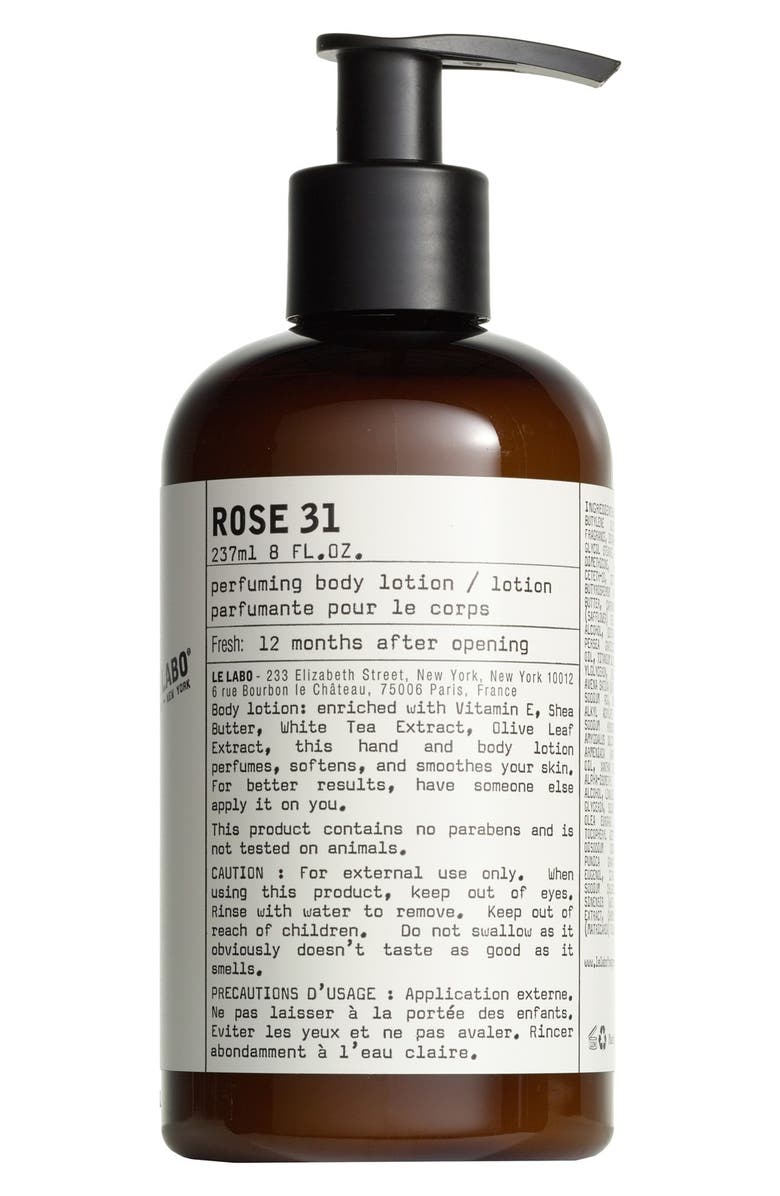 GIRLS
Mothers hold the key to encouraging female engineers
You have to get the mothers onside, says Nick Baveystock, if more women are to become engineers. Studies show the main influence on a child's choice of career is their primary caregiver, says the Institution of Civil Engineers director-general. Click here to read the full article.

Why the New Instagram It Girl Spends All Her Time Alone
Loneliness is Instagram's hottest trend…Read this article from TheAtlantic on what makes instagram's latest it girls…click here to read it
PODCASTS
I've really been enjoying listening to the Happiness Lab podcast series by Dr. Laurie Santos, who teaches a class called "Psychology and the Good Life" at Yale University. If you value learning about things we can do to attain happiness, it's well worth the listen – if you do post a comment here on what you think about it! Click here to listen.
Here's another podcast from NPR's All Things Considered, if you enjoy science – This Scientist Is Working To Get More Girls Up Into Tree Canopies
We know a lot about the world's rainforests. Scientists have studied them for a long time. We know less about a part of those forests called the canopy. That is the world above the forest floor, all the way to the tops of the trees. Maddie Sofia hosts NPR's new daily science podcast Short Wave. For an upcoming episode, she explored a rainforest canopy with a pioneering scientist who wants to get more young girls up into the trees. Click here to listen.
SHOPPING
This weeks sales!