Welcome to The Ladies for October 11, 2019! It's a snapshot of excerpts of curated articles I have enjoyed reading on topics relevant to women and girls around the world — sprinkled with tidbits on things to do/see/read/buy. Subscribe using the link at right and post your comments below!
Great news! TheLadies.com has been selected as one of the Top 20 Feminist Blogs on the Web! Please share with friends who might be interested!
GIRLS
Since today is the International Day of the Girl, I'm putting articles on girls first in this newsletter!
An All-female Delta Team Flew 120 girls to NASA to Get Them Excited About Aviation Aareers
Delta flies from Salt Lake City to Houston every day, but one recent trip was a little different, packed with girls getting a behind-the-scenes lesson about aviation.The airline took 120 girls between 12 to 18 to NASA's Johnson Space Center last week for International Girls in Aviation Day. The event was designed to encourage more women to enter the male-dominated field, Delta said in a statement. Click here to read the full article.

6 Young Women Went to the U.N. With A Bill of Rights For Girls
Six young women went to the U.N. yesterday to present a document that has no precedent: a Global Girls' Bill of Rights. To those who might ask why such a bill of rights is needed, Kanchan Amatya, one of the six, has an answer. She's 22, a Nepalese activist who created a nonprofit in Nepal to support young women farmers in rural areas. "Many girls in my country don't even know what their rights are," Amatya says, and as a result, "they are without resources" or recourse when they face discrimination. Click here to read the full article.
The U.S. Girls Bill of Rights Reveals the Top 10 Issues Gen Z Girls Care About
The majority of women and girls in Generation Z don't feel like their rights are as protected as their male peers, according to a new survey Bustle Digital Group conducted in partnership with Pollfish and She's the First. Gen Z activists say they feel like girls just aren't being prioritized. So ahead of International Day of the Girl, Bustle asked more than 2,000 girls and women in the United States what issues are most important to them, and developed the U.S. Girls Bill of Rights. In 2011, the United Nations (UN) officially declared Oct. 11 of every year to be International Day of the Girl. The movement aims to bring together activists and organizations to take action and highlight the distinct challenges girls face around the world. She's the First developed the Global Girls' Bill of Rights, which will be presented to the UN. Click here to read the full article.
Periods, Births Keep Girls in East Africa Out of School
Menstrual hygiene management poses challenge for girls and young women with serious repercussions. As the world marks the International Day of the Girl Child on Oct. 11, Kenyan girls are still struggling to stay in school due to menstruation. Kenya is a country where the government has set up centers that distribute free condoms to promote safe sex, but it is in the same country that significant barriers to quality menstrual hygiene management products persist. Across Kenya, obtaining sanitary pads is a challenge for girls and young women as the government has no nationwide program in place to provide them for free. The repercussions are serious. Girls are committing suicide, staying out of school or turning to sex to get money to buy them. Click here to read the full article.
Is a Crop Top Empowering for Girls? How Parents Navigate What's 'Appropriate' for High School
It was the morning of the first day of senior year, and Sky Bloomer had her back-to-school outfit ready to go: red-and-black Air Jordan Retro sneakers, black leggings and a tight, spaghetti-strap crop top with a koi fish print from Urban Outfitters. The tall teenager with long brown hair walked out of her bedroom and swung on her backpack, feeling "powerful," she recalled. Then, her parents saw her. "I'm not letting you leave the house looking like that," said her mother, Tara Bloomer, telling her daughter that she looked like an "easy girl." A "prostitute." Seeing his daughter walk down the driveway, Sky's father, Bryan Bloomer, tried asking her to change. But the teenager didn't budge. She got into her friend's car and left for school. Click here to read the full article.
WOMEN
Saudi Women Allowed to Join Military in Latest Ease on Restrictions
Following a string of updates to Saudi Arabian laws that loosen restrictions on women, the Middle Eastern kingdom has unveiled another–permission to join the military. The country's foreign ministry announced the change on Wednesday. Women — who were previously barred from working as a member of the armed forces — are now allowed to serve for the Saudi Ministry of Defense. Click here to read the full article: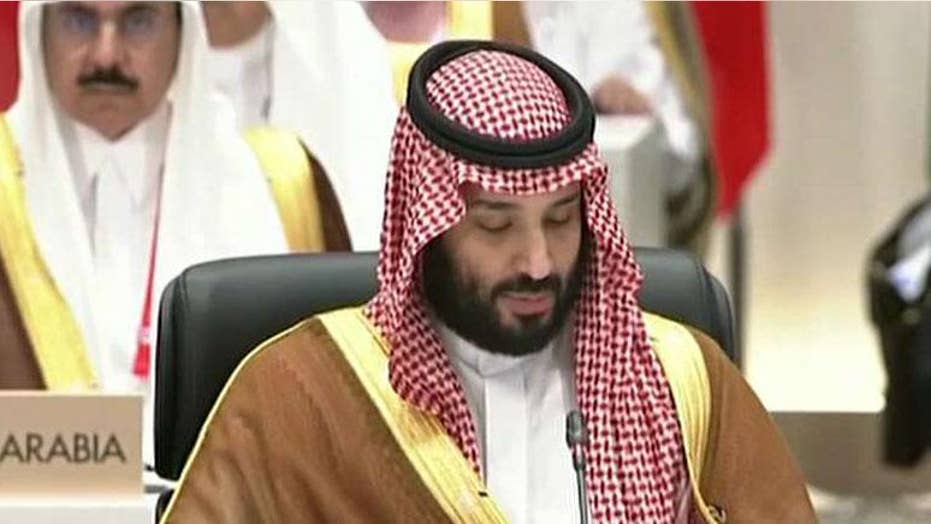 Iranian Women Allowed to Attend Soccer Game for First Time Since 1981
The few ticket holders expressed joy at finally being able to share in the passion for the national soccer team, but it was unclear if a ban would be lifted for domestic matches. One woman said she wanted to hug her ticket and cry. Another clasped both hands over her mouth at her first glimpse of the field's lush green turf. Others painted flags on their cheeks and used their cellphones to document their presence. When Iran's national soccer team took the field on Thursday at Tehran's Azadi stadium for an otherwise humdrum World Cup qualifier, the outsize interest in the game was not in the action on the field but on who was seated in the stands. For the first time in almost four decades, women were allowed to buy tickets and attend a match in Iran. Click here to read the full article.

This is a great article from the Smithsonian Magazine, I highly recommend it:
Women Scientists Were Written Out of History. It's Margaret Rossiter's Lifelong Mission to Change That
In 1969, Margaret Rossiter, then 24 years old, was one of the few women enrolled in a graduate program at Yale devoted to the history of science. Every Friday, Rossiter made a point of attending a regular informal gathering of her department's professors and fellow students. Usually, at those late afternoon meetings, there was beer-drinking, which Rossiter did not mind, but also pipe-smoking, which she did, and joke-making, which she might have enjoyed except that the brand of humor generally escaped her. Even so, she kept showing up, fighting to feel accepted in a mostly male enclave, fearful of being written off in absentia. During a lull in the conversation at one of those sessions, Rossiter threw out a question to the gathered professors. "Were there ever women scientists?" she asked. The answer she received was absolute: No. Never. None. "It was delivered quite authoritatively," said Rossiter, now a professor emerita at Cornell University. Someone did mention at least one well-known female scientist, Marie Curie, two-time winner of the Nobel Prize. But the professors dismissed even Curie as merely the helper to her husband, casting him as the real genius behind their breakthroughs. Instead of arguing, though, Rossiter said nothing: "I realized this was not an acceptable subject."
Click here to read the complete article.
Fashion's Latest Trend: Eco Bragging Rights
Of all the trends that emerged from fashion month, the four-week-long circuit of ready-to-wear shows in New York, London, Milan and Paris that ended last week, the one that trumped all others was neither a skirt length nor a color nor a borrowed reference. It dominated runways in every single city; it became so ubiquitous that it was almost a cliché. Forget street wear. Sustainability was the hottest look of the day. Click here to read the full article.
HEALTH
Why Women, but not Men, Are Judged for a Messy House
They're still held to a higher social standard, which explains why they're doing so much housework, studies show. Even in 2019, messy men are given a pass and messy women are unforgiven. Three recently published studies confirm what many women instinctively know: Housework is still considered women's work — especially for women who are living with men. Women do more of such work when they live with men than when they live alone, one of the studies found. Even though men spend more time on domestic tasks than men of previous generations, they're typically not doing traditionally feminine chores like cooking and cleaning, another showed. Click here to read the full article.
Molecular Mechanisms Behind Women's Biological Clock
This article was just published October 9th by the University of Copenhagen. Researchers have mapped out some of the mechanisms that may affect women's fertility from the teenage years to menopause. These mechanisms largely depend on naturally occurring chromosome errors — errors that vary depending on age group. This is the conclusion by an international research group in a new study, led by researchers from the University of Copenhagen. The scientists, who come from a number of European universities, have reached their conclusion after examining 3000 egg cells from girls and women between the ages of nine and 43. Click here to read the full article.

Pregnant Women Should Get Flu and Whooping Cough Shots, C.D.C. Says
Millions do not, and they may be endangering their babies as well as themselves. Only 35 percent of pregnant women get both vaccines; about half get one. Click here to read the full article.
A Daily Baby Aspirin Could Help Many Pregnancies and Save Lives
Bridget Desmukes was surprised when Dr. Rita Driggers, Desmukes' OB-GYN in Washington, D.C., recommended low-dose aspirin at her first prenatal appointment this past spring. She knew about daily low-dose aspirin being prescribed to people recovering from a heart attack or stroke. But for pregnant women? In a past pregnancy, Desmukes, who is now 42, had developed preeclampsia, a potentially serious complication that involves high blood pressure. A small amount of daily aspirin, it turns out, can significantly cut the risk of developing preeclampsia in pregnancy. It's currently recommended for many pregnant women by two influential groups — the American College of Obstetricians and Gynecologists and the U.S. Preventive Services Task Force, an independent panel of experts commissioned by the federal government. Click here to read the full article.

'Battle of the Thermostat': Cold Rooms May Hurt Women's Productivity
In a new study, women scored better on tests they took in warmer rooms. It is a truth universally acknowledged — or at least, much discussed on social media — that a woman who works in an office is in want of a sweater. Office air conditioning is often set at a temperature that women find chilly; the resulting water-cooler debate has been called the "battle of the thermostat." One study even suggested that because women have slower metabolic rates, the formula used to set temperatures in workplaces, which was developed decades ago based on the comfort of men, may overestimate women's body heat production by 35 percent. Click here to read the full article.