The Ladies: Female Ocean Pioneers, Women's Eggs Choose Lucky Sperm, Dropps Laundry and more!
Welcome to The Ladies for June 12, 2020! The Ladies is a women's blog and lifestyle brand bringing curated articles on timely topics relevant to women and girls around the world — sprinkled with tidbits on things to do/see/read/buy. Subscribe to the newsletter here and post your comments below! In this post we touch on the first woman to go seven miles below the earth's surface, female ocean pioneers, Dropps laundry pods, women's eggs choose lucky sperm in conception and more!
So much has happened over the past few weeks as the country transitioned from dealing with the coronavirus pandemic to much needed conversations around police brutality and racism in our country. I'm so happy to see such large segments of our nation banding together in support of such important conversations. Let's hope that swift progress continues.
WOMEN
I enjoy profiling courageous women and here's one – Kathy Sullivan. She was the first American to Walk in Space and she is now also the first woman to reach the Challenger Deep, seven miles below the earth's surface. Amazing! She has walked in space and been the first woman to reach the deepest known depth in the ocean. Read more about Kathy Sullivan's exploration here.
While we are on the topic of ocean exploration, read about 6 Women Pioneers of Ocean Exploration here. The article is a bit dated as it was originally written in March before Kathy Sullivan's achievement above — but if you are interested in reading about six female trailblazers in ocean explorations check out the article. It's a great article if you have young girls interested in learning more about women in science.
If you care about the ocean as much as I do, I'm going to share with you a new laundry detergent that an acquaintance turned me on to – and I've tried it and it's great! It's called Dropps and you buy it at Dropps.com – what's cool about Dropps is it's laundry and dish detergent that has completely eco-responsible packaging, no unnecessary fillers and dyes and free carbon neutral shipping (what's that?!). Their laundry pods are packaged with recyclable, repulpable and compostable packaging designed to eliminate single-use plastic (hooray). For laundry, I'm buying the Stain & Odor Laundry Detergent Pods and for my dishes I'm buying Dishwasher Detergent Pods. Here's a bit of trivia, Dropps laundry pods were introduced in 2005, before Procter & Gamble launched Tide Pods. For whatever reason, I had never heard of Dropps until this past week and I was excited to try it and to see that my laundry was clean and smelled fresh all while better for the environment.
It's important to keep up with politics but life gets busy. One thing I hope to do on this blog is to give you tidbits that can keep you up on important topics combined with a little bit of fun. So if you are wondering who Biden might have on his shortlist to be on the ticket as his Vice President, here's a good list from CNN's Editor-at-Large Chris Cillizza. He's compiled his top 10 women Joe Biden might pick as vice president: California Senator Kamala Harris, Keisha Lance Bottoms (mayor of Atlanta – she amazed us all with her speech amid the violent protests last week), Florida House Member Val Demings, Massachusetts Senator Elizabeth Warren, Nevada Senator Michelle Lujan Grisham , Former National Security Advisor and US Ambassador to the United Nations Susan Rice, Georgia State House minority leader Stacey Abrams, Illinois Senator Tammy Duckworth, Minnesota Senator Amy Klobuchar and Rhode Island governor Gina Riamondo. I'm curious to see which direction he goes. Go Ladies!
Women are making strides politically even through the pandemic and protests. Minority women won elections in multiple states over the past week. Read more here about the historic wins for women of color as the nation protests systemic racism.
GIRLS
It's hard to believe that honor killing is something that is still happening in the world, but it is. It's not pleasant to hear about but I know my audience and I know this is not something we have to worry about here in the United States. The so-called honor killing of a 14-year-old girl in Iran has shaken the country and forced an examination of its failure to protect women and children. Read more: A Daughter Is Beheaded, and Iran Asks if Women Have a Right to Safety. It's shocking to even contemplate that a father would behead his young daughter because of a relationship she had started. And the crime was so premeditated that her Father had consulted a lawyer before beheading her – when he inquired what his punishment would be he was told that he may face at most, 3 to 10 years in jail. It's important that we lend our voices to the human rights of women and girls throughout the world and put a stop to this.
Here's a cute article, the Parents Guide to Tik Tok out of the Chicago Parent website. If you've got teens or have just been hearing about Tik Tok but have no idea what it is, you can get the basic skinny on the social video-sharing app. It's the #1 downloaded app in 2020! I had banned it from my three kids and eventually they convinced me to let them use it – and it has provided a lot of entertainment during the pandemic lockdowns.
WOMEN'S HEALTH
Handwashing is something we all know we need to be doing routinely throughout the day and now more than ever with covid-19 on our heels. Here is a great article and quick read with some medical history thrown in on handwashing: A Medical Mystery was Killing Women Who'd Just Given Birth. Soap Solved It. I don't know about you all, but I love learning about the history of medicine and how over time people figured out what was making people sick. It's a quick and interesting read!
Have you ever wondered how Halle Berry keeps her abs super strong without situps (or crunches)? I have…and I now know that she has started writing a weekly column looking into her own health and fitness and in that article she shares her workout regimen. Hint…she does a lot of planking, but read the article to hear more about her secrets.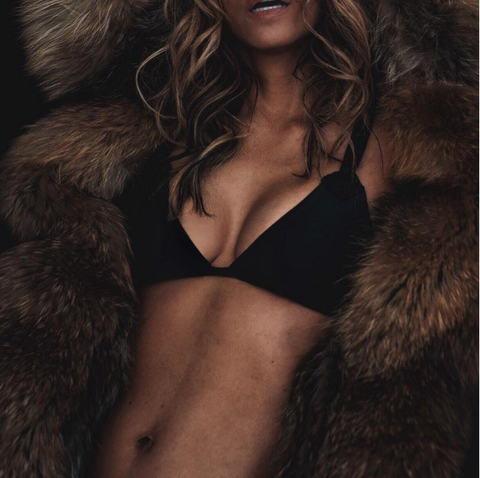 There is a fascinating study that just been released by the Georgetown University Medical Center: Early-life education improves memory in old age — Especially for women. The results suggest that children — especially girls — who attend school for longer will have better memory abilities in old age. This may have implications for memory loss in Alzheimer's disease and other dementias.
This one doesn't come as a huge surprise since we know how so often women are medically mismanaged – but this is also just out: Women are 10 percent less likely than men to be given cholesterol-lowering statin drugs. Women are 10 percent less likely than men to be prescribed cholesterol-lowering statin drugs, which can lower the risk for heart attack and stroke and are among the most widely prescribed medications worldwide. It just goes to show that we must continue advocating for ourselves, especially when it comes to heart health. The medical gas lighting of women is something I will cover a lot on this blog – we all need to be aware of it and to know we aren't crazy when having health issues and that historically women have been mishandled by doctors in many areas. We need to know our bodies and speak up with our doctors.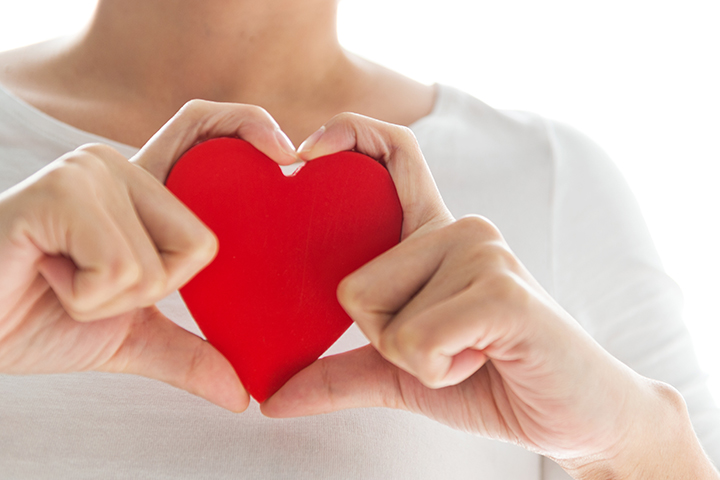 WATCH
Watch The Game Changers. I just watched it with my husband. It was produced by James Cameron, Arnold Schwarzenegger, Jackie Chan and others – it's an amazingly compelling documentary about meat, protein and strength. It's such a powerful message about the benefits of plant based diets. My daughter is a vegetarian and I plan to have my three kids watch the film. It is streaming on Netflix. Check it out!
Now here's unexpected news that just came out today in reproductive science, A woman's eggs choose lucky sperm during last moments of conception, study finds. A fascinating new study finds those chemical-based preferences continue even after sex. Human eggs appear to "choose" which sperm will become the lucky winner in conceiving a baby. Wow…I had to read this article twice to process it all. Who knew that our eggs were playing a proactive role in conception?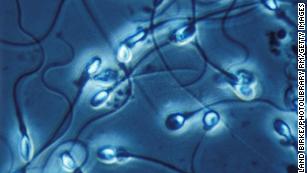 While we are on the sensitive topic of sperm, you ladies may want to share with your male partners that their diet can affect sperm counts. Click here to read about the study that showed that Poor quality Western diet kills sperm count and lowers male testosterone…food for thought, no pun intended!
BUY
I've rounded up some gorgeous summer dresses – I just bought a few – take a look!

Which is your favorite? And please post your comments on any of the tidbits in today's newsletter below! Happy summer!
Other past issues you might enjoy: