The Ladies – December 15, 2019
Welcome to The Ladies for December 15, 2019! It's a snapshot of excerpts of articles I have enjoyed reading on topics relevant to women and girls around the world that I've curated for you — sprinkled with tidbits on things to do/see/read/buy. Subscribe using the link at right and post your comments below!
SHOPPING
The holidays are just around the corner and for many of us, that means little time for anything else aside from making Christmas magical for our families. For me, December is especially challenging since I run the retail site, The Well Appointed House and we get quite busy this time of year! Whether we like shopping or not, it seems that in most families I know, the women do most of the holiday shopping. Like everyone else, I love a good sale – they are hard to resist – and are perfectly timed for the crunch we are all in crossing everyone off of our lists! Here is a shortlist of some good sales running now:
–The Well Appointed House – save 10-25% off
–Anthropologie – save 30% off site wide
–J.Crew – 40% off almost everything
–Amazon – Mom's best friend around the holidays, they can quick ship everything with your Prime account!
–Nordstrom – has some good markdowns and gift guides on their home page
–Bloomingdales– 25% off friends and family on many items
–Target – 25% off kitchen appliances and cookware and additional savings up to 30% off many items
–Sephora – Great list of $25 and under gifts
–Bergdorf Goodman – Up to 60% off sale area on their home page
–Madewell – Up to 40% off
–Walmart – Has huge holiday deals online
–Ancestry.com – $40 off the DNA testing kit!
–REI – 40% off sale
P.S. Since I'm in the online retail world, I'm sharing with you key shipping dates:
Last shipping days
Dec. 13: Last day to ship some UPS Ground packages. – PASSED! UH OH!
Dec. 19: Last day to send UPS 3-Day Select packages scheduled for delivery on Tuesday, Dec. 24.
Dec. 20: Last day to ship via UPS 2nd Day Air®
Dec. 23: Last day to ship via UPS Next Day Air
While we are on the topic of shopping, I am working on our Ladies, Teen and Girls shop links above. So check back over the upcoming weeks for gifts ideas!
WOMEN
I attended the Jingle Ball in NYC Friday evening with my husband and kids. Taylor Swift was one of the performers. As you may or may not know, this past Thursday, she was awarded the Billboard's Woman of the Decade Award. She used her time receiving the award to highlight her career achievements as well as the fact that she was denied the right to buy her own music. I'm always impressed with her as an artist and role model for girls across the globe. Her speech is worth a listen:
What's happening with women at the top tiers of collegiate education in Japan? Here's another interesting read from the NY Times: "At Japan's Most Elite University, Just 1 in 5 Students Is a Woman".
Forbes Names the World's Most Powerful Women of 2019
German Chancellor Angela Merkel has been named the world's most powerful woman for the ninth year running in a wide-ranging list intended to celebrate the 100 most influential females of this year. Forbes' 2019 edition of its World's Most Powerful Women, released Thursday, marked a return for the German leader, who has made 14 appearances in the list's 16-year history. Click to read the full article.
WOMEN'S HEALTH
This New York Times Opinion article – "Women Have Always Had Abortions" takes readers on a stroll through the history of birth control as far back as the 17th century and includes old newspaper clippings from the 1800's advertising various methods. If you read the article please post your comments below.
For the First Time, More Women Than Men are in Medical School – click to read
New Birth Control Pill Provides Contraception for a Month
Taking a pill once a month is more convenient than taking one once a day. New research introduces a monthly pill and tests it in pigs.
To Improve Maternal and Baby Health Care, We Must Take Better Care of our OB-GYNs
Excerpt: Good maternal care is key to a healthy mother and baby. But what happens when those who provide health care are struggling with the physical and emotional demands of their profession? The U.S. maternal health crisis has garnered attention in recent years and a groundbreaking study published this year in the journal Reproductive Health found 1 in 6 women are mistreated during labor and delivery. At the same time, concern has increased over physician burnout, with some reports finding that obstetrician-gynecologists (OB-GYNs) are at higher risk, raising questions about whether maternity care can improve without more support for these doctors. Some 40% to 75% of OB-GYNs experience burnout, a work-related disorder characterized by emotional exhaustion, depersonalization, and a low sense of personal accomplishment. It can overlap with depression, according to a 2017 report from the American Congress of Obstetricians and Gynecologists. Click to read the complete article.
Increased Breast Cancer Risk from Menopause Hormones May Last Decades
Women who use certain types of hormones after menopause still have an increased risk of developing breast cancer nearly two decades after they stop taking the pills, long-term results from a big federal study suggest.
POP CULTURE
Are you looking for some good movies to watch over the upcoming holiday break? Here is a list of The 100 Greatest Films Directed By Women from the BBC. Spoiler alert, Jane Campion's The Piano comes in at #1…I'll be bookmarking that as I'm always looking for good movies to watch, even with my daughters now that they are both teens!
While we are on the topic of women in film, check out this article from the Washington Post this week: "The Golden Globes Didn't Nominate Any Women for Best Director. Or Screenplay. Or Motion Picture."
Excerpt: While presenting the Golden Globe for best director two ceremonies ago, Natalie Portman called out the Hollywood Foreign Press Association for selecting "all male nominees." It was a bold move on her part but undeniably effective, as the message arrived loud and clear: For however talented these men were, there were numerous female filmmakers out there who deserved to be recognized, too.  In a year that will be remembered for several films directed by women — "Hustlers," "Little Women" and "A Beautiful Day in the Neighborhood," to name a few — the Golden Globes have shown no signs of improvement in this area. Not only were women shut out of the 2020 ceremony's best director race, but they were also snubbed for best screenplay and in both motion picture categories — despite ranking as several critics' favorites of the year.  Click here to read the full article. 

Here's an interesting editorial on Forbes.com – Women's Key to Business Success – Bragging More. If you are an entrepreneur, as I am, you'll know that in creating something out of nothing, in the early stages you've got to toot your own horn a bit to get people interested in what you are doing. This quick read has some interesting stats, such as that a new study showed that 69% of women would rather minimize their successes than tell people about them. This "self-promotion gap" appears to grow with age, with older women being 20% more likely to want to blend in and downplay their strengths. Have a read – women need to stand up and promote their successes, especially when networking and trying to build a business.
GIRLS
Girls in Nepal Sleep in 'Menstruation Huts' Despite Ban, Study Shows
Nearly eight out of 10 girls in a region of mid-Western Nepal sleep in dangerous outdoor "menstruation huts" during their period, despite the practice being outlawed, a study has found. The illegal custom, known as "Chhaupadi," stems from a centuries-old Hindu taboo that considers women and girls as unclean during menstruation. When women are on their periods, they are forbidden from a range of everyday activities and are often confined to "menstruation huts," where they are expected to sleep at night. Click here to read the CNN article and the video on NBC is worth a watch.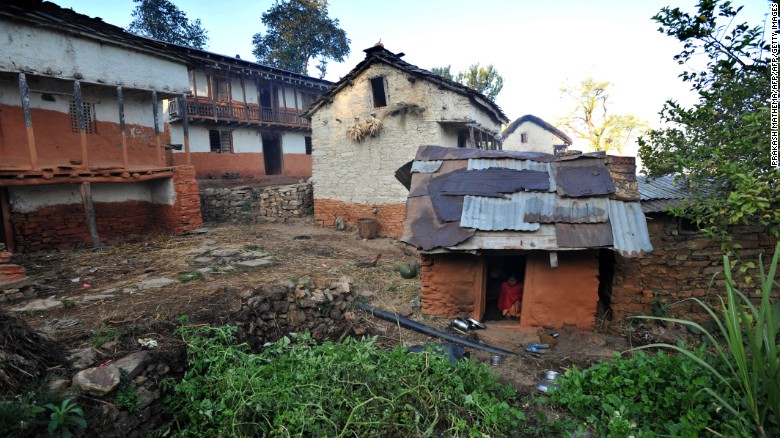 Beware of putting security cameras in your home and children's rooms. Check out this story – An 8-Year-Old Girl Had A Terrifying Exchange With A Stranger After He Hacked Her Family's Ring Camera.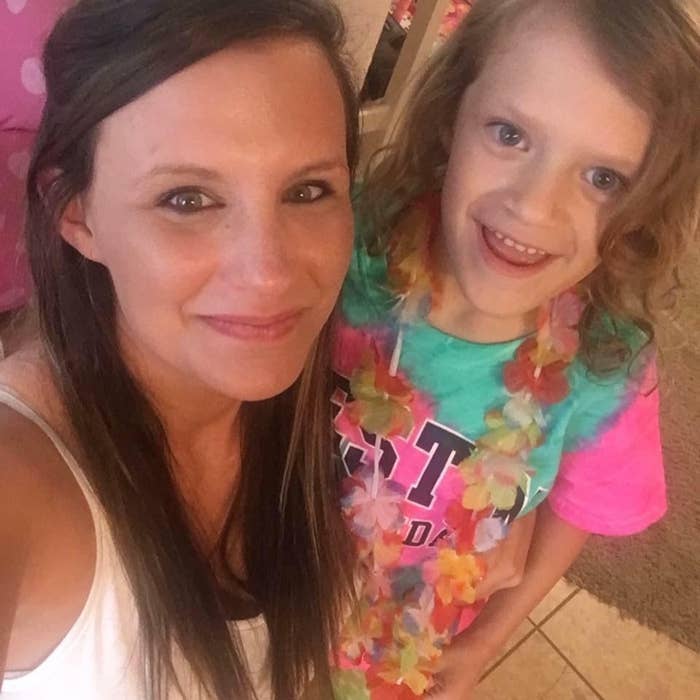 FOOD
The 10 Best Healthy Food Trends Coming in 2020, According to Nutritionists
What do oat milk, cauliflower pizza, and probiotic foods have in common? They were all major healthy food trends of 2019. It was also a big year for meat alternatives (hello, Beyond Burger), low-carb eats, and more vegan-friendly products than ever before. But what will the New Year bring in the way of healthy food? Women's Health consulted trend reports and nutritionists, to gain insight on what type of foods you'll be digging into in 2020. Click to read.