Welcome to The Ladies for October 3, 2019! It's a snapshot of curated articles I have enjoyed reading on women and girls around the world — sprinkled with tidbits on things to do/see/read/buy. Subscribe using the link at right and post your comments below!
WOMEN
Women Bosses in Movies are Four Times More Likely Than Men to Be Nude
A new study found that women executives are not only under-represented in the movies—they're also far more likely to be objectified. If there is a film with a powerful woman making important decisions about the fate of the word, it's a good bet that she'll be making those decisions in a skimpy outfit while putting up with sexual harassment and fighting to be heard. Those are just some of the distressing findings in a new report from Plan International and the Geena Davis Institute on Gender and Media. Their research says the entertainment media still fails to show what it calls "high-quality" portrayal of girls and women. The 40 page report titled "Rewrite Her Story" analyzed the 56 top-grossing films of 2018 from 20 countries, tracking gender, screen time, and leadership portrayal. Click here to read the full article and read more here

Why Women Leave Medicine
Research shows that almost 40% of women physicians go part-time or leave medicine altogether within six years of completing their residencies. Here's what's behind the early exodus — and what pioneering institutions are doing to entice more women to stay. Click here to read the full article.
Check out the Harvard Business Review's 7-Part Series on Women, Power and Influence – here are four that have been published and check back for the remaining three:
1) Gender Equality is Within Our Reach – click here to read
2) The Gender Gap in 6 Charts – click here to read
3) Every Employee Should Have Access to Paid Parental Leave – click here to read
4) How VC Can Help More Women Get Ahead – click here to read

Why are So Few Women Inventors Named on Patents
It's easy to list some of the many everyday items invented and patented by women – the dishwasher, windscreen wipers, the board game Monopoly, to name but a few – but the world is still failing to take full advantage of women's innovative ideas, a report suggests. Women inventors account for just under 13% of patent applications globally, according to the study, by the UK's Intellectual Property Office (IPO). That's one female inventor for every seven male ones. And although the proportion among patent applications is increasing, at the current rate it won't reach gender parity until 2070. Click here to read the full article.
Only 1.6% of Americans' Charitable Giving Goes Towards Nonprofits Helping Women and Girls
Americans are incredibly generous when it comes to opening up their pockets for worthy causes. But a new report finds that philanthropic support wanes when it comes to nonprofits dedicated to addressing breast cancer, childhood malnutrition, female entrepreneurship and domestic violence — in other words, women's issues. Click here to read the full article.
WOMEN'S HEALTH
'For So Long, Women Have Been Marginalized by Medicine'
Dr. Jen Gunter is debunking junk science about the female body with her aptly titled new book, The Vagina Bible. If you spend any time on Twitter, you probably know about Dr. Jen Gunter. The outspoken Canadian American ob-gyn has made a name for herself writing about women's health online, starring in her CBC docuseries, Jensplaining, and debunking the questionable health advice that's sometimes featured on Gwyneth Paltrow's lifestyle website, Goop. Gunter, who practices in California, has just published a new book, The Vagina Bible—it's basically a user's manual for anyone who has one. In it, she talks frankly about sometimes hush-hush subjects: STI prevention, how to talk to your doctor about sex, whether food affects your vaginal health (no), and what menopause is really like. She also uses her expertise to wean you off Dr. Google, detailing how to find reliable medical information online. Click here to read the full article:
Dads-to-be Should Stop Drinking 6 Months Before Conception for Baby's Heart Health, Study Says
Alcohol consumption during pregnancy has long been linked to congenital defects and developmental problems in newborns. Now a new study has found a link between a baby's congenital heart defects and their prospective parents' drinking before conception. Compared to non-drinkers, fathers who drank during the three months before conception were 44% more likely to have babies born with congenital heart disease. Click here to read the full article:
TEENS
Forever 21 Underestimating Young Women
Teens know they don't need clothing stores. Click here to read the full article.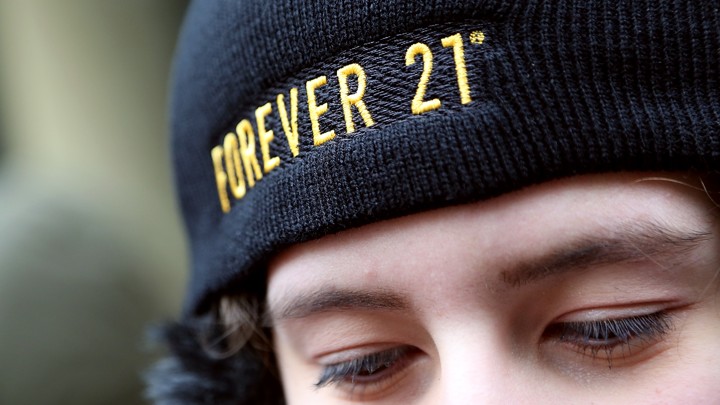 GIRLS

The Most Popular Baby Girl Names for 2020 Will be Inspired by Nature
Names like "Rainbow" are joining the top baby name ranks.
The Social Security Administration (SSA), which keeps track of the popularity of baby names, says the most popular baby names for girls are Emma, Olivia, and Ava.
The SSA also keeps a list of the fastest-rising names for girls, informing what may be the most popular baby girl names in 2020.
Parents are opting for baby names inspired by nature, including gemstones and food. Click here to read the full article: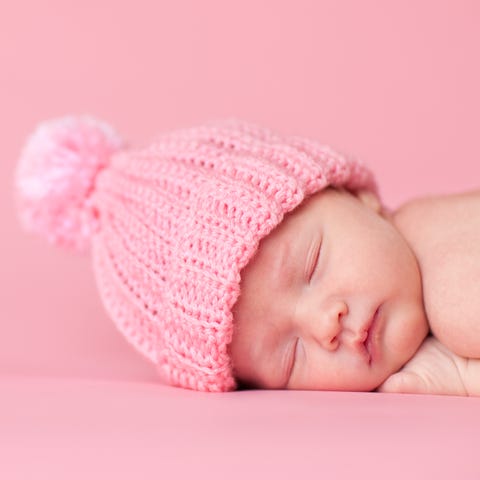 Girls vs Boys: Brain Differences Might Explain Tech Behaviors
Emerging research indicates that brain differences between males and females help account for the split. Recent research shows the brain's rewards regions activate when males crave videogames, girls face more depression when overusing social media. Many parents of both boys and girls have witnessed striking differences in the way their kids use technology, with their sons generally gravitating to videogames and their daughters often spending more of their screen time scrolling through social media. Click here to read the full article.

SHOPPING
Do you like shopping? So do we…
Here are some sale alerts! You're welcome! Feel free to forward this to friends!
–The Well Appointed House has a sale running with savings up to 20% OFF
–Serena & Lily has their 20% OFF Sale now on!
–Rag & Bone has a 25% OFF sale now on. Click to view the coupon code
–FRAME has their 25% OFF friends and family sale now on – use the code FRIENDS