Welcome to The Ladies for September 21, 2019! It's a snapshot of curated articles I have enjoyed reading on women and girls around the world — sprinkled with tidbits on things to do/see/read/buy. Subscribe using the link at right and post your comments below!
WOMEN
Google Doodle Honors Junko Tabei, First Women to Climb Mount Everest
Google on Sunday is honoring Junko Tabei with an animated doodle marking what would have been the Japanese mountain climber's 80th birthday. Tabei was the first woman to summit Mt. Everest, the world's highest peak, in 1975.Before her death in 2016, Tabei also became the first woman to conquer the "Seven Summits," the highest mountains on all seven continents. Click here to read about her.
Investors May Prefer Companies with More Women in the Workforce
You have $1, and you're thinking about investing it in the stock market. All you know about the company you're going to invest in is that it's a tech company with more women on its workforce than the average tech firm. How much of your dollar do you invest? In an experiment, researchers found that investors were more likely to bet that a company's stock price would increase if it had more women on staff than average. That suggests investors see value in gender diversity and that companies that hire more women could see their stock prices rise. Those are among the findings of a new study by Stanford University, Northwestern University, Dartmouth College and the Hong Kong University of Science and Technology. Click here to read the full article.
Move over paper bags! Check out the lunches these moms are packing for their kids: Moms are Now Packing Insanely Elaborate School Lunches
When Meesha Chang makes a bento box lunch for her 2 ½-year-old daughter, Lucia, it isn't child's play. Every weeknight, Chang stays up until 11 p.m. rolling tiny rice balls flavored with butter, soy sauce and sesame seeds to appeal to her picky eater. She pokes decorative toothpicks into homemade mini meatballs or dumplings and uses tiny cookie cutters to cut savory pancakes into hearts and stars. Click here to read the full article.
Check out my friend Zibby Right in this article: New York's Most Powerful Book-fluencer Runs a Podcast on Park Avenue
Zibby Owens' "Moms Don't Have Time to Read Books "moves product" like nothing else. Click here to read about Zibby's podcast!
GIRLS
We all struggle with how we look and for adolescent girls, what to wear can be stressful. Here is a fun article from Who What Wear, "The Best Fall Boots for Short Girls" – click here to read it.
Burger King Has Banned Single-Use Plastic Toys in the UK, All Thanks to 2 Young Girls
In massive news for the planet today: Burger King's UK arm has announced it will no longer be including plastic children's toys in their meals. The initiative, which will see zero single-use plastic toys enter circulation from Sept. 19, is a direct result of campaigning by two girls from Hampshire, England, Ella, 10 and Caitlin, 7 — further proof that the kids of today are going to save the world. Click here to read the full article.
This is a scary report: The Secret to Being Popular is Acting Like Characters in 'Mean Girls'
The secret to being popular is acting like Regina George, according to a new study, which found people who are feared and loved end up with the most friends. Researchers attempting to understand teen popularity concluded the answer is similar to the behaviour portrayed in the film Mean Girls – and that "Machiavellian-like" teens who are loved and feared in equal measure are the most popular. Previously, studies have found that popularity is often achieved by either those who are aggressive or outgoing. These findings have shown that aggressive popular teens become and stay popular through coercion while outgoing and fun teens reach the same result through cooperation. Click here to read the article and click here to read the research report from Florida Atlantic University in Science Daily.
What is the TikTok App That All The Funny Teens are Using?
After getting ready for a wedding, seventeen-year-old Zoe Laverne pulled out her iPhone, took a slow-mo video of herself twirling in her bedroom, and paired it with "Castle on the Hill" by Ed Sheeren. Two days later, the video has 337,000 likes and over 10,000 comments. Zoe, like a growing number of teen influencers, is well-known and loved for her videos on TikTok. The app has gotten so big that the 2019 Emmys did a whole bit about it, but unless you're a Gen Z'er, or are super hip and with the times, you might still think TikTok is just a Kesha bop from 2009. And while you're not wrong, if you ask any young person under 20, they'll tell you TikTok is their very lifeblood. A complete subculture, TikTok has taken the tweeny boppers by storm, leaving us millennials completely in the dust of Instagram and Facebook. Click here to read the full article.
WOMEN'S HEALTH
These Startups are Tackling the Most Frustrating Women's Health Issues
While big pharma ignores everyday medical issues, small pharmaceutical and bioscience companies have realized that the future is female. Vaginas are complex, self-regulating organs that use acidity levels to keep out infection—at least for most women. Those who frequently suffer sexually transmitted infections like gonorrhea, chlamydia, or bacterial vaginosis, however, have to rely on antibiotics to stay healthy. However, antibiotics tend to strip out both the good and bad bacteria, making one's vagina more vulnerable to future infection. Bacteria has also gotten more resistant to antibiotics, leaving women with even fewer treatment options when they get sick. None of this is good news. But a recently released study offers a bright spot. It indicates that when vaginal ecology is in harmony, it naturally protects against chlamydia. A new bioscience company called LUCA Biologics wants to harness that strength. Click here to read the full article.
Study Confirms Low Fat Diet Benefits Women's Health
New research spanning over almost 2 decades finds that a low fat diet benefits women's health.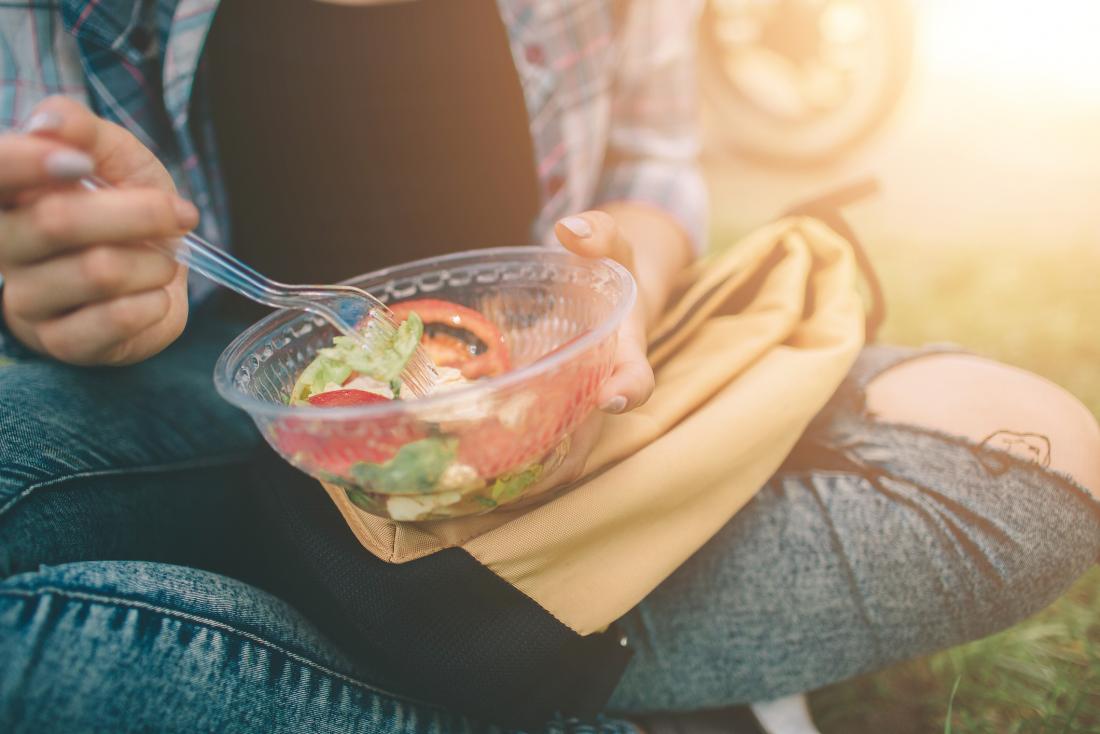 A low fat diet that includes lots of fruits and vegetables benefits women's health in the long run, according to new research.
Older studies in rats and mice have found that rodents on a high fat diet develop more tumors than those on a low fat diet.Some of these studies referred to colorectal cancer in particular, while others showed that high fat diets boosted tumor growth in mouse models of breast cancer. More recently, studies in humans have suggested that following a low fat dietary plan could improve the health and lifespan of women who have received a diagnosis of breast cancer. Click here to read the full article.
Anemia in Early Pregnancy Linked with Risk for Neurodevelopmental Disorders
Children born to mothers with iron-deficiency anemia early in pregnancy may be at higher risk for neurodevelopmental disorders, a new study suggests. In an analysis of data on more than half a million babies born in Sweden, researchers found that anemia in the mother before the 30th week of pregnancy was linked with a heightened risk of disorders including autism, ADHD and intellectual disability. Click here to read the full article.