The Ladies – May 21, 2019
Welcome to The Ladies for May 21, 2019! It's curated articles we have enjoyed reading on women and girls around the world — sprinkled with things to do/see/read/buy. Please click here to subscribe: Subscribe to The Ladies by Email
A Letter from Our Editor:
Since I was a little girl, I was told that I could do and be anything I wanted to. I believed it. I grew up with supportive parents and extended family who pushed me to excel. There was never a question of 'if' I could do something, it was more 'when'. It was never "can I" but "will I". Unfortunately, this isn't the case for many girls around the world. I am now raising my children, including two daughters, to believe in themselves the way I was encouraged to from the beginning. However, try as I might, the world they will face still has obstacles in place that they will encounter along the way. We are living in concerning times for girls and women around the world. Even in a country like the United States, where following the progress gained by the Women's Liberation movement of the 1960's to '80's by 2019 change is slow and in some areas potentially reversing course. The glass ceiling that I thought was well within reach as a young girl, seems to have moved ever so slightly – but is no where near where it should be today. Equal rights, equal pay, access to educational opportunities are moving at a snail's pace. Basic fundamental reproductive rights for women in our country are in imminent jeopardy. This is the time for women around the world to band together and to have a unified voice. The Ladies blog will cover some of the hurdles, but will highlight and celebrate the accomplishments of girls and women. It's a spot to chat about women's health and wellness, lifestyle tips, fashion and beauty finds, parenting, relationships, family life and more.
When I'm not doing my day job running The Well Appointed House, I look forward to giving you a dose of girl power! Click "The Ladies Daily" link above to browse the newsletters. This site combines curated news about women and girls combined with tips you won't want to miss. I look forward to getting to know you so grab your coffee or glass of wine and keep up with what's happening with The Ladies. Sign up with your email address at top right to receive it in your inbox. Follow our instagram here.
---
This was a big week for women's reproductive rights with laws aimed at abortion rights were signed into effect in Alabama and Georgia. A lot of people in my community and amongst my friends are talking about this for obvious reasons. Here are some good articles. I will include more over the upcoming weeks.
---
Debates Over Anti-Abortion Laws Have Raised Common Myths About Abortion. Here are the Facts
It's not just Alabama and Georgia. More states are considering bills that would make virtually all abortions illegal at 6 weeks or less.But with the debates comes a lot of misinformation about abortions. Here are some of the most common myths, and the facts behind them. (Click link to read the full article – there are lots of good statistics from good sources.)
What Actually Happens When A Country Bans Abortion
Romania under Ceausescu created a dystopian horror of overcrowded, filthy orphanages, and thousands died from back-alley abortions. (Click link to read the full article.)
We Don't Have to Imagine the Consequences of Abortion Bans. We Just Have to Look to the Past
On Wednesday, Alabama Governor Kay Ivey signed the nation's most extreme abortion bill. If it goes into effect, it would ban abortion almost entirely in the state — in every stage of ­pregnancy — and make it a felony for providers to perform the procedure. It would also send Alabama back to the 19th century. The state first made abortion a crime a bit more than 150 years ago, and others passed similar measures through the middle of that century. (Click here to read the full article.)
Women Who Miscarry Could be Criminally Investigated Under Georgia's New Abortion Law
Things are getting very ugly in Georgia for women. The HB 481 law that was just passed in Georgia dictates that a fetus should be treated as a full person from the moment of conception and that they deserve "full legal recognition." (Click the link above to read the full article.)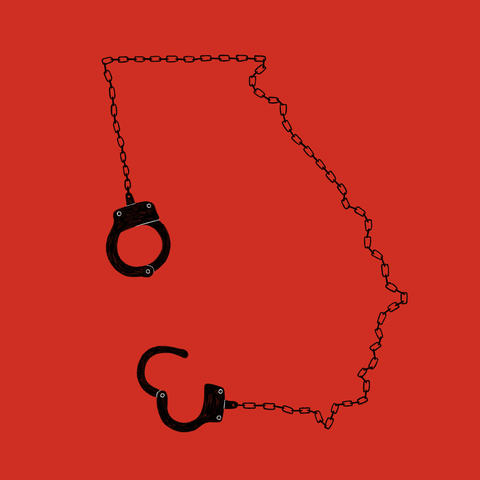 What Does it Really Mean to be 6 Weeks Pregnant?
Now that several states have passed bills that effectively ban abortion after a fetal heartbeat can be detected, the new laws are raising a lot of questions about early pregnancy and miscarriage treatments. The fetal heartbeat can typically be seen on an ultrasound at around six weeks into pregnancy, but many women have no idea they're pregnant at that time. So when do women typically realize that they are pregnant? And how often are pregnancies unplanned? We'll explain all of this and more. (Click link above to read the full article.)
---
Good News for Women
---
West Point Set to See Record Number of Black Women Graduate
Class of 2019 will include 34 female African America graduates, the largest in the military academy's history, and 19 Hispanic women. (Click the link above to read the full article.)
Only 33 Women Now Lead Fortune 500 Companies and That's a Record High
Next month, there will be more women CEOs of Fortune 500 companies than ever before, according to Fortune. The grand total will come to 33. That's up from the prior record of 32 in 2017 and up from 24 last year.That's the good news. But let's put some perspective on the record high: Women still represent just 6.6% of all Fortune 500 CEOs. (Click the link above to read the full article.)
---
Women's Health
Lower-fat Diet Reduces Women's Risk of Dying from Breast Cancer
Women who followed a lower-fat diet rich in fruits, vegetables and grains had a lower risk of dying of breast cancer than those on a higher-fat diet, according to the results of major study released Wednesday. (Click the link above to read the full article.)
---
Parenting
---
NYT Parenting
Check out the NY Times' new website on parenting. With the vast amount of information available — and constant uncertainty about whether a source is authoritative — can add to the stress of parenting. With that in mind, The New York Times has worked for a year to develop a single source online where parents can find not only trustworthy, deeply researched guidance on child-rearing, but also relatable advice on maintaining well-being as an adult with a child. (Click link above to check out the site.)
End the Plague of Secret Parenting
If mothers and fathers speak openly about child-care obligations, their colleagues will adapt. For the past few weeks, I've been talking with parents—mostly women—about all aspects of life with little kids. (My new book, Cribsheet, focuses on using data to make parenting decisions.) One thing I heard much more than I would have liked, and more than I would have expected, was that parents feel the need to hide or minimize the evidence of their children at the office. (Click to read the full article.)